"From theory to reality – through focus, precision and scientific proof"
Manager Project Engineering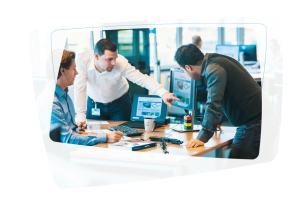 As Advanced Quality Engineer you plan perform and direct activities related to New Program Planning (APQP) trough launch. Activities are for our customer associated with the New Program development, construction and verification of ongoing production to identified quality standards to ensure a successful transfer of industrialized products into internal and external meeting customer expectations. You will work inside the Project Organization and report to Manager Advanced Quality.
Your main tasks and responsibilities are:
Execute within the development region the activity to deliver the PRP process deliverables at regional level;
Escalate within project and Q function potential risks and failures undermining customer satisfaction
Effectively implement necessary counter measurements and supports there where are falling within other functional area's
Implement Quality control procedures and measurements, contributing to their improvement
Support the AQCL through Customer Quality Visits and Audits and effectively implement the improvement/correction plans;
Take the lead there where is requested.
What do we expect from you?
You have a finished degree on a BsC level in Engineering or relevant.
You have relevant working experience, preferably in Automotive (OEM or 1st tier), Assembly Operations or other related assembly industries.
Experience with PRP / APQP / PPAP / MSA is a pré.
As a professional you have a service/customer oriented approach with good analytical skills.
In your work you focus on results and you are able to manage your planning and set priorities.
As the automotive industry is focused on Quality you are as well. Therefore you bring good problem solving skills with a pragmatic and pro-active approach.
It is important to have good communication skills in English and German language.
What can you expect from us?
Attractive working conditions and self-development opportunities.
Short procedures, fast decision making and open communication structures.
Friendly and informal atmosphere.
Innovative leader with a strong drive to win!
FOCUS - TRANSPARENCY - ONE INALFA and RESPECT are core values within our company.
Location
Venray, De Amfoor, 2
Time Type
Full time
Contact Person
Nicole Haacke
Engineering opportunities you might be interested in... 0