"From theory to reality – through focus, precision and scientific proof"
Manager Project Engineering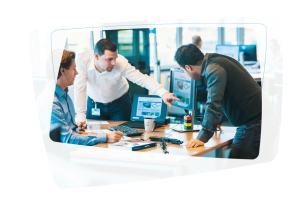 As a Project CAD designer you will be technically responsible to develop automotive components and sub-assemblies using our CATIA V5 CAD system, under the guidance of our CAD Design Leader from initial concept through to full production at one of our assembly plants. You will work inside the Engineering Department and will work in close co-operation with our purchasing and sales colleagues. This position is based in Venray, the Netherlands (HQ). In Venray, more than 750 specialists work together on the development and assembly of roof systems for (mainly) European OEM customers. Please don't hesitate to contact us or to apply directly, if there's a match with the job content and the requirements described below.
Your main tasks and responsibilities are:
Create and maintain CAD models in 3D and 2D according to specifications;
Perform CAD activities for customers and suppliers;
Create models, necessary for technical DMU checks, calculations and evaluations;
Contribute to investigations on current systems or future concepts;
Contribute to the analysis of the realized designs and concepts in respect to production methods, DFA, SPA and Q-Checker;
Support your engineering, purchasing and sales colleagues (internal as well as external).
What do we expect from you?
You have a finished degree in Mechanical / Automotive Engineering on a MBO or BSc. Level;
The required level of work experience as a CAD Designer (or using CATIA V5), is 3 or more years;
Automotive experience is a plus but not always necessary;
We do expect you to have knowledge of CAD equipment and programs preferably CATIA V5 (or Pro-E / Siemens NX);
Production techniques that can be used for serial production;
As a professional you have good analytical and organizational skills and you are stress resistant;
In your work you focus on results and you are able to manage your planning and set priorities;
As the automotive industry is focused on Quality you are as well. It is important to have good communication skills in English. German and French are a plus.
What can you expect from us?
Attractive working conditions and self-development opportunities.
Short procedures, fast decision making and open communication structures.
Friendly and informal atmosphere.
Innovative leader with a strong drive to win!
FOCUS - TRANSPARENCY - ONE INALFA and RESPECT are core values within our company.
Location
Venray, De Amfoor, 2
Time Type
Full time
Contact Person
Nicole Haacke
Engineering opportunities you might be interested in... 0