"Lead your project team with authority, confidence and speed."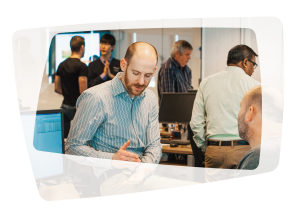 As a Program Manager you will lead roof system development projects for future car models of our European OEM customers. In this role you are the primary contact of both the customer and internal Inalfa organization. It is your challenge to lead a cross functional project team to meet Quality, Cost and Delivery targets in time of the project. You will work within the Project Management team of Inalfa, based in Venray. You will report directly to the Director of Project Management. In Venray (Global HQ) more than 750 specialists work together on the development and assembly of roof systems for (mainly) European OEM customers.
Your main tasks and responsibilities are:
Manage the delivery of all project/program gateways, both internal Inalfa and at the customer;
Full responsibility for all project/program related issues;
Control the project/program financials in terms of project/program budget and target margin (end result) and cash flow;
Lead a cross functional team within a matrix organization initiatives to motivate internal Inalfa employee and improve supplier & customer satisfaction.
What do we expect from you?
You have a (technical) degree on a MsC or BsC level;
Senior professional with (international) Project/Program management experience in the Automotive (OEM / First Tier Supplier) or relevant industries, e.g. Aerospace;
A strong personality which enables you to properly represent Inalfa towards the customer. At the same time you must be able to lead the internal team and stimulate team cohesion;
You are a strategic thinker able to act on different communication levels with strong leadership qualities and commercial awareness. As a professional you have good analytical and organizational skills and you are stress resistant. In your work you focus on results and you are able to manage your planning and set priorities;
It is important to have good communication skills in English and German. Dutch and French are a plus;
Frequent international travelling (roughly 25%) is part of the job.
What can you expect from us?
Attractive working conditions and self-development opportunities.
Short procedures, fast decision making and open communication structures.
Friendly and informal atmosphere.
Innovative leader with a strong drive to win!
FOCUS - TRANSPARENCY - ONE INALFA and RESPECT are core values within our company.
Location
Venray, De Amfoor, 2
Time Type
Full time
Contact Person
Nicole Haacke
Project management opportunities you might be interested in... 1

Director Global Launch Management
We offer a unique challenge for a Global Director Launch Management with the purpose of establishing and implementing a global Launch system for our global operations (16 plants) i...

Venray, NL

Permanent