The right Quality, the right Timing, the right Price"
Purchasing Manager Projects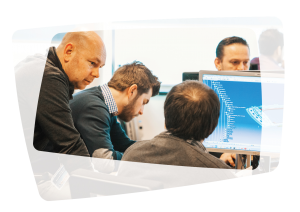 Strategic thinker with a global mindset!
Due to the rapid growth of our company we offer a challenging opportunity as a Global Commodity Buyer. The purpose of this position is to develop and lead the implementation of the global sourcing strategy for one of the commodities. This includes the implementation of significant cost reduction programs while establishing solid, long-term partnerships with internal stakeholders as well as regional and global suppliers. You will work for the Global Purchase Department inside the Inalfa Group based in Venray, the Netherlands (HQ) and will report directly to the CPO.
Your main tasks and responsibilities are:
Develop Global Sourcing Strategies for one of the commodities;
Develop aggressive cost reduction goals, cost containment purchasing programs and timelines for commodity buyers.
Lead the implementation of above agreed Strategies with Regional Purchasing Departments (Europe / North Amercia and Asia);
Plan and execute Supplier Market Surveys Worldwide and develop new supplier partners as required;
Closely monitor market trends, supply/demand factors, technology advancements, legal dictates and industry-wide publications to make effective sourcing recommendations.
Lead negotiations of Global Contracts with Commodity Suppliers and ensures relationships are maintained through systematic use of our Supplier Management System;
Proactively support, control & co-ordinate global change management process for commodities;
Actively supports Advance Engineering (R&D) for new Concept Studies.
What do we expect from you?
You have a relevant degree on a MsC or BsC level with at least 7 years of experience.
Senior professional with international procurement experience in the Automotive (OEM / First Tier Supplier) or relevant industries (e.g. Aerospace).
You are a strategic thinker able to act on different communication levels with strong leadership qualities and commercial awareness.
Demonstrated ability in negotiating strategic regional and/or global purchasing contracts and creating effective supplier relationships.
As a professional you have good analytical and organizational skills and you are stress resistant.
In your work you focus on results and you are able to manage your planning and set priorities.
It is important to have good communication skills in English and German.
Willingness to travel.
What can you expect from us?
Attractive working conditions and self-development opportunities.
Short procedures, fast decision making and open communication structures.
Friendly and informal atmosphere.
Innovative leader with a strong drive to win!
FOCUS - TRANSPARENCY - ONE INALFA and RESPECT are core values within our company.
Location
Frankfurt, Waldeckerstrasse 5
Time Type
Full time
Contact Person
Lisa Hansmann
Purchasing & Supply chain management opportunities you might be interested in... 1

MRP Planner
Position Summary: The MRP Planner (Team Leader) is responsible for: ensuring the availability of materials in accordance with production schedules submitiing all schedules of plann...

Września, PL

Fixed-term (Fixed Term)