The right Quality, the right Timing, the right Price"
Purchasing Manager Projects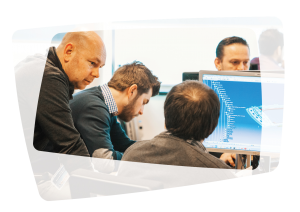 You will initiate, guide and manage improvement processes related to logistics, Just-in-Time deliveries and associated Enterprise Resource Planning (ERP) & Electronic Data Interchange (EDI) systems. You will act as a key user in SCM systems, supporting the region with complex and integrated system related issues. Furthermore, you will be acting as the regional Systems Specialist SCM in Europe, the key interface to ICT and to local operations in the Netherlands, Poland and Slovakia. You will report directly to the (senior) Manager Regional materials & production Planning and will work together with the complete Regional SCM organization and IT Application Team. You will work in close cooperation with the Manager Regional Material & Production Planning. This position is stationed in our Headquarters in Venray, the Netherlands.
Your main tasks and responsibilities are:
Key user in LN Infor (ERP) & other IT Systems in combination with supply chain management;
Ensures Regional alignment to Global Standards;
Supporting complex root cause analysis & Problem Solving in ERP topics;
Ensures Master data are maintained;
Lead user meetings with the local Operations;
Represent the regional SCM business in the key user meetings;
Identify and lead improvement projects – Local & Central;
Train users and actively support Continuous Improvement.
What do we expect from you?
Bachelor degree (Logistics or Industrial Science) with around 7 to 8 years of experience;
Experience as data and system analyst and reporting;
Experience in ERP Systems;
Experience in Project Management;
Besides regional/local language proficient in English;
Strong analytical skills and accuracy
Good communication skills
Process & Customer focused
What can you expect from us?
Attractive working conditions and self-development opportunities.
Short procedures, fast decision making and open communication structures.
Friendly and informal atmosphere.
Innovative leader with a strong drive to win!
FOCUS - TRANSPARENCY - ONE INALFA and RESPECT are core values within our company.
Location
Venray, De Amfoor, 2
Time Type
Full time
Contact Person
Sjoerd van Dijk