"At Inalfa quality is everywhere,  every day"
VP Global Quality & Operational Excellence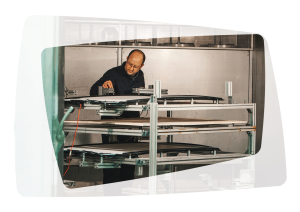 Plant QMS Coordinator reports directly to the Quality Manager and together with subordinate employees creates the Quality Systems Team.
The main goal for this position is to coordinate the work of the subordinate team in order to ensure the quality of the products delivered, ensuring coherence and continuously improving the management systems in the company.
Your main tasks and responsibilities are:
Supervision and coordination of the work of the subordinate team.
Planning training and development for team.
Supervising and coordinating activities aimed at ensuring and continuous improvement of management systems in the company (ISO / TS -> IATF, ISO 14001, OHSAS, VDA, IMS, ISO27001).
Reporting of results and established KPIs.
Performing duties of a person responsible for processes related to CCC certification.
What do we expect from you?
Education: Higher technical
Experience: 3-7 years in similar positions in the automotive industry;
Skills: knowledge of IATF requirements, ISO 14001, OHSAS, ISO 27001, VDA 6.3, VDA 6.5, PPAP, Lean Tools, Problem Solving, good command of English
What can you expect from us?
Attractive working conditions and self-development opportunities.
Short procedures, fast decision making and open communication structures.
Friendly and informal atmosphere.
Innovative leader with a strong drive to win!
FOCUS - TRANSPARENCY - ONE INALFA and RESPECT are core values within our company.
Location
Września, Białężyce 41A
Time Type
Full time
Contact Person
Katarzyna Zarębska