"At Inalfa quality is everywhere,  every day"
VP Global Quality & Operational Excellence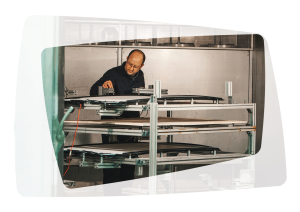 Lead plant SQE team to improve sub-supplier quality performance.
Drive supplier corrective and preventive action, supplier audit, supplier APQP & PPAP.
In charge of standardizing incoming inspection process, regular rules, escalation process, third party inspection business.
Fast response to sub-supplier quality issue from internal and external customers.
Your main tasks and responsibilities are:
Work with SQE team to review hot supplier quality issue, and summary sub-supplier quality performance to management team.
Sub-supplier PPAP management.
Review KPI within SQE team and take relative actions.
Fast response to sub-supplier quality issues.
Lead to complete sub-supplier process audit activities base on VDA 6.3.
Fully understand supplier managing requirements and able to introduce, train & guide Plant SQE team & suppliers to implement and comply with requirements.
Review and diagnosis defective material rejected in plant.
Contribute to resolution of Non conformities.
Share and get lesson learnt from other plants/projects.
Safety and 5S management in responsible area.
Summary and complete the reports of weekly, monthly supplier quality performance about PPM, Spill, NCR, D-rate, cost claim.
Claim for costs arising from supplier problems.
What do we expect from you?
What can you expect from us?
Attractive working conditions and self-development opportunities.
Short procedures, fast decision making and open communication structures.
Friendly and informal atmosphere.
Innovative leader with a strong drive to win!
FOCUS - TRANSPARENCY - ONE INALFA and RESPECT are core values within our company.
Location
Yantai, ZhenZhong Road, 313
Time Type
Full time
Contact Person
Christina Zhao (赵颖)
Quality opportunities you might be interested in... 0