"At Inalfa quality is everywhere,  every day"
VP Global Quality & Operational Excellence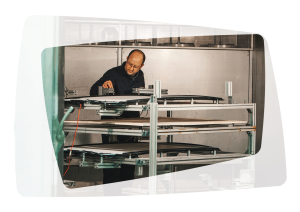 You will be part of the corporate quality organization (regional/global) and work within the Maturity Action Center. As a Project Maturity Engineer you are assigned to projects and assure that the project deliverables are achieved according to the plan with the next quality gate. You will pick up the project work in order to increase the maturity of the project deliverables and granting their qualification to the respective quality gates. You will establish and execute the four eyes principle with the project functions. In this role, you are located in the Global Quality and Operational Excellence organization and you will report directly to the regional/global Vice President Quality and to the assigned Project Manager, located at our HQ in Venray, the Netherlands. You will work directly with Project Teams, Quality Engineering (Plant) and an APQP Expert.
Your main tasks and responsibilities are:
Create understanding of customer requirements.
Check the maturity status of project work.
Support the project team to achieve maturity targets.
Enforce and execute documentation review (DFMEA, PFMEA, control plans, tolerance concept).
Assembly and measurement concept acceptance review and buy-off.
Work independently and challenge all functions of the project.
Drive the roll-out of PDCA to close the gaps at the quality gate.
Initiate and follow-up corrective actions.
Escalate bottlenecks that impacts customer satisfaction.
What do we expect from you?
You have a finished degree on a Bachelor/Master level in Engineering or alternatively having more than 10 years vocational engineering and project management experience.
You have relevant working experience, preferably in Automotive (OEM or 1st tier), Assembly Operations or other related assembly industries.
In combination with a Bachelor or Master at least 5 years of professional experience.
Flexibility to travel for longer periods.
It is important to have good communication skills in English.
Fast learner.
In your work you are able to work under pressure and to manage your planning and set priorities.
What can you expect from us?
Attractive working conditions and self-development opportunities.
Short procedures, fast decision making and open communication structures.
Friendly and informal atmosphere.
Innovative leader with a strong drive to win!
FOCUS - TRANSPARENCY - ONE INALFA and RESPECT are core values within our company.
Location
Venray, De Amfoor, 2
Time Type
Full time
Contact Person
Nicole Haacke