"Being adaptable is more powerful than being tough."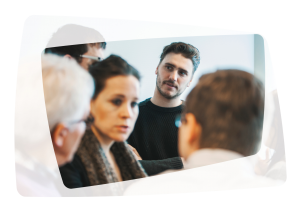 As Account Manager, you are responsible for representing the interests from Daimler/Mercedes or Volkswagen/Audi Group (VAG) and for building and maintaining close communication lines. You work closely together with the Director Global Sales of the account, in order to achieve a competitive market position, a sales increase and to improve the margin of profit. The position based in Frankfurt, Germany and requires both international as domestic travel.
Your main tasks and responsibilities are:
Provide input to come to a long term sales-plan in the concerning market segments;
Analyze new developments and trends in the market;
Being present during customer visits and responsible for correspondences with them and for making reports;
Calculate sales-prices en make "breakdowns" for the customer;
Responsible for EBIT increase;
Responsible for contract reviews and for negotiating and booking orders for product changes;
Responsible for customer- and sales administration of contracts and documents;
Handle standing invoices and customer complaints;
Commercial Team member in the Daimler/Mercedes or Volkswagen/Audi Project team.
What do we expect from you?
A Bachelor degree in Business Engineering or other relevant field;
At least 2 -3 years of work experience in a B2B sales position to OEM's in Automotive industry;
Familiar with managing administrative en financial processes;
Sales driven attitude, goal oriented and stress resistant;
Excellent communication skills in English, Dutch and German.
What can you expect from us?
Attractive working conditions and self-development opportunities.
Short procedures, fast decision making and open communication structures.
Friendly and informal atmosphere.
Innovative leader with a strong drive to win!
FOCUS - TRANSPARENCY - ONE INALFA and RESPECT are core values within our company.
Location
Frankfurt, Waldeckerstrasse 5
Time Type
Full time
Contact Person
Lisa Hansmann
Sales & Business development opportunities you might be interested in... 0