"Acquiring the right talent is the most important key to growth"
Manager Global Talent Acquisition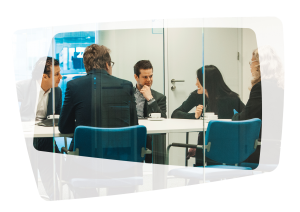 Together with the Global Tax Manager you are responsible for the further development of the global and European tax activities of the ambitious growth strategy for Inalfa Roof Systems. You will assist in defining and executing the tax strategy globally to meet with corporate strategic plans. You will be a true sparring partner for the business, providing insights and analysis for tax related risks and opportunities. If you have approx. 2-7 years' relevant international tax experience obtained as a tax advisor, in-house tax specialist or within a financial position with relevant international tax exposure, this International Tax Specialist job could be for you. In this role you will report directly to the Global Tax Manager in Venray (Global HQ).
Your Main Tasks and Responsibilities Are:
Provide the international entities of Inalfa Roof Systems with tax advice (e.g. corporate income tax, transfer pricing and Value Added Tax);

Follow tax changes and developments and inform/advice the company;

Analyze potential tax issues and come with proper tax solutions;

Assist in the tax compliance process, review the corporate income tax returns (outsourced to tax advisors);

Assist in the European VAT compliance process;

Ensure timely submission of compliance obligations in Europe;

Timely incorporate business & tax changes into the tax obligations;

Assist the Global Tax Manager with the global and regional tax planning initiatives;

Proactive engagement in tax audits and communications with the tax advisors and tax authorities.
What Do We Expect From You:
You have a relevant Master Degree for instance in Dutch tax law or tax economics;

2-7 years of relevant work experience in (international) corporate tax. Preferably gained as a tax advisor at a larger tax consultancy firm (Big 4 firm or the tier below) or multinational corporation;

Thorough knowledge of international corporate taxation;

(Good) understanding of TP and/or VAT is a plus;

Strong analytical and problem-solving skills;

Excellent communication and presentation skills in English;

A team player with an entrepreneurial mind-set.
What can you expect from us?
Attractive working conditions and self-development opportunities.
Short procedures, fast decision making and open communication structures.
Friendly and informal atmosphere.
Innovative leader with a strong drive to win!
FOCUS - TRANSPARENCY - ONE INALFA and RESPECT are core values within our company.
Location
Venray, De Amfoor, 2
Time Type
Full time
Contact Person
Sjoerd van Dijk