"Always behind the scenes, always ahead of change"
Manager Recruitment Inalfa Europe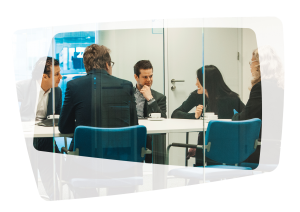 As junior Accountant General Ledger/Tax you will have an important role in the functioning of our financial department. You will play part in the day to day accounting activities, as well as assisting or leading in optimization and continuous improvement processes. As junior GL/Tax accountant you are responsible for period end activities for assigned entities and timely reconciliation of the GL tax accounts. This position is based in Venray, the Netherlands (HQ), where more than 750 specialists work together on the development and assembly of roof systems for (mainly) European OEM customers. Please don't hesitate to contact us or to apply directly, if there's a match with the job content and the requirements described below.
Your main tasks and responsibilities are:
Process month-end, quarter-end and year-end closing topics and reconcile balance positions
Booking of bank statements and (salary) journal entries
Ensure accuracy of financial statements compliant with IFRS and internal policies
Review invoices for accuracy, completion and compliance and process debtor cash collection
Follow up on self-billing invoices with billable lines in Infor and review invoices for accuracy
Prepare tax declarations (Intrasat, VAT, CIT: Accounting/returns/reconciling)
Entering and completing bookings of invoices and payments towards supplier
Assist or lead in optimizing financial processes and improvement projects
Contribute in documentation for audits
What do we expect from you?
Relevant degree on BSc degree in Business Economics or Accountancy
At least 2 years relevant experience;
Good communication skills in English and Dutch (Polish/Slovak is a plus)
Flexible, accurate, proactive and result oriented attitude with eagerness to improve
What can you expect from us?
Attractive working conditions and self-development opportunities.
Short procedures, fast decision making and open communication structures.
Friendly and informal atmosphere.
Innovative leader with a strong drive to win!
FOCUS - TRANSPARENCY - ONE INALFA and RESPECT are core values within our company.
Location
Venray, De Amfoor, 2
Time Type
Full time
Contact Person
Sjoerd van Dijk
Staff positions & other opportunities you might be interested in... 0