"Always behind the scenes, always ahead of change"
Manager Recruitment Inalfa Europe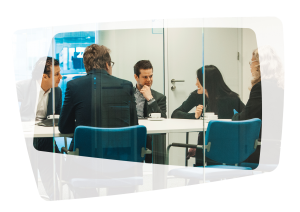 Are you well organized and do you stay focused in highly demanding circumstances?
As a Project Manager HRIS at Inalfa Roof Systems you will help transform Inalfa HR globally by managing (part of) the implementation of a global HR IT project. You will contribute to the development, improvement and implementation of HR at Inalfa (processes, reports, applications). You will be end responsible for the planning, efficient execution and delivering high-quality results of several streams, e.g. Recruitment, L&D. To achieve this you will manage a project team of specialists. Part of the job will be supporting line managers and employees with the questions they have regarding the project. You will work directly with implementation partners, HR Business Partners, HR Specialists, Managers and employees. You will report to the Senior Director HR Systems & Analytics in Venray (Global HQ), where more than 750 specialists work together on the development and assembly of roof systems for (mainly) European OEM customers.
Your main tasks and responsibilities are:
Define project roles and responsibilities, deliverables, time estimates and resources.
Manage team member- and stakeholder- relationships to ensure commitment and involvement, and to encourage effective collaboration.
Prepare and control a project schedule that accurately reflects tasks, time estimates and resources.
Manage, mitigate and report on project status, issues and risks.
Control scope changes that affect the project schedule; revises the schedule as necessary.
Use tools such as project management systems, spreadsheets and other manual and automated financial systems to control the budget and expenses.
Provide regular reports of the status of your streams to relevant stakeholders.
Generate, gather and disseminate information to formalize phases (tollgates) and project completion.
What do we expect from you?
Educational level / experience on a Master degree level, preferably in HR and supplemented with a Business Administration course.
Several years of experience within HR and proven experience in leading (preferably global) projects.
IT / technical affinity and PRINCE2 or similar project management certification is required.
Excellent communication skills in English and preferably in Dutch.
If you demonstrate the right skills and develop yourself at the pace envisioned, further growth to a HR line position - at Manager/Director level - is realistic within 4-5 years.
What can you expect from us?
Attractive working conditions and self-development opportunities.
Short procedures, fast decision making and open communication structures.
Friendly and informal atmosphere.
Innovative leader with a strong drive to win!
FOCUS - TRANSPARENCY - ONE INALFA and RESPECT are core values within our company.
Location
Venray, De Amfoor, 2
Time Type
Full time
Contact Person
Chrissy Broeders [C]
Staff positions & other opportunities you might be interested in... 0