"Enjoy a great challenge? Join the team!"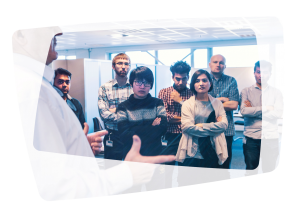 Inalfa Roof Systems designs, develops and manufactures sunroofs and open-roof systems for the automotive industry. We are a First Tier supplier for BMW Group, Daimler, Chrysler Group, Ford, General Motors, Volkswagen, Audi, Volvo, Citroën, Chery, Geely, Hyundai Kia, Land Rover, Renault, Nissan and many others. Inalfa Roof Systems Group is headquartered in Venray (Limburg, close Venlo and the German border with Koln and Dusseldorf in the area), The Netherlands, and we have a global footprint with facilities in Europe, Asia and the America's.
Automotive is an extremely dynamic industry in which quality is one of the main areas of focus. During your internship you will work with many different disciplines throughout the company, so being a team player and being able to voice your opinion are essential skills.
Your main tasks and responsibilities are:
During your internship you will support the Quality department (the Business Analyst Quality in particular) in the daily activities. You'll be responsible for developing KPI dashboards and reporting these to the business. In addition you'll gather, analyze and distribute information to (primarily internal) stakeholders and you will continuously add to the improvement of our work processes. You will also have the opportunity to start and work on your own projects for Inalfa.
Are you a strategic consultant or analyst in-the-making with a passion for data? You're the intern we're looking for at Inalfa Roof Systems.
What do we expect from you?
3rd or 4th year (Applied) University study. Studies that might qualify are (technical) business administration, business & IT or information management. Other studies (with a solid data component) can also fit the profile.
You'll need to be able to work on Inalfa projects for at least 50% of your internship time.
Solid analytical & numerical insight and capabilities.
The capability to work with significant amounts of data (gathering, processing and visualizing).
A pro-active and entrepreneurial mindset and strong personality.
Strong verbal and written communication skills (English and preferably Dutch / German).
Excellent MS Excel and Powerpoint skills. Experience with PowerBI gives you an advantage!
What we offer you
We provide a good prepared assignment and personal support during your internship
You will receive a fee of €385,00 gross per month (40hrs). Additionally we provide a travel compensation of up to €130,00 net per month (based on commuting distance).
What can you expect from us?
Attractive working conditions and self-development opportunities.
Short procedures, fast decision making and open communication structures.
Friendly and informal atmosphere.
Innovative leader with a strong drive to win!
FOCUS - TRANSPARENCY - ONE INALFA and RESPECT are core values within our company.
Location
Venray, De Amfoor, 2
Time Type
Full time
Contact Person
Rosalie Diederen