"Enjoy a great challenge? Join the team!"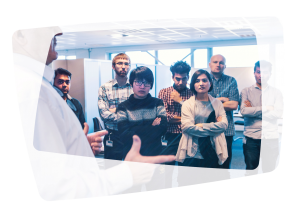 Inalfa Roof Systems designs, develops and manufactures sunroofs and open-roof systems for the automotive industry. We are a First Tier supplier for BMW Group, Daimler, Chrysler Group, Ford, General Motors, Volkswagen, Audi, Volvo, Citroën, Chery, Geely, Hyundai Kia, Land Rover, Renault, Nissan and many others. Inalfa Roof Systems Group is headquartered in Venray (Limburg, close Venlo and the German border with Koln and Dusseldorf in the area), The Netherlands, and we have a global footprint with facilities in Europe, Asia and the America's.
At Inalfa Roof Systems (IRS), the Test department counts approximately 35 employees. The Test department is split up in several teams, each dedicated to a specific customer (e.g. BMW/JLR/Audi).
The main task of the test department is to validate the roof systems developed by Inalfa, according to every possible test category and during all phases of a project.
Working at the Test department as a student will require a pro-active and flexible attitude, and will surely bring personal development and joy.
Tasks and activities department
-Define and execute test plans
-Perform analyses / write test reports / advise with recommendations
-Perform root cause investigations
-Read / write (test) specifications
-Develop / define test equipment and/or setups
Your main tasks and responsibilities are:
Testing near to real-life situations is the second best way to verify the performance of a component/sub-assembly. This statement is no different for Inalfa Roof Systems as test set-ups and specifications constantly change in order to test near to real-life situations.
In order to also meet the requirements regarding alternating weather conditions Inalfa performs a lot of tests in climatized chambers.
During these simulations people are not always present to monitor the tests, so failures can occur at moments than no one is present.
Due to this problem a camera system within the climatized chambers is required in order to captures events and failures. This system must be able to monitor multiple samples during the entire test in order to backtrack possible cause of issues.
The challenge is to define a detailed system requirement specification and based on that, perform a research on available components on the market and design the total system.
What do we expect from you?
You are a Graduate IVE Mechanical Engineering/Electrical Engineering student, or a 3rd year BSc Mechanical Engineering/Electrical Engineering student.
Your internship lasts for a minimum of 4 months (+/- 20 Weeks)
You're proficient in Dutch and English, and has a basic knowledge of the German language
Skills: CAD Software e.g. AutoCad / Inventor / Solid Works, Microsoft Office, Mechanical/Electrical insight and Understanding of temperature/humidity influences on equipment
You are a creative, independent person that can come up with efficient/outside the box solutions.
What can you expect from us?
Attractive working conditions and self-development opportunities.
Short procedures, fast decision making and open communication structures.
Friendly and informal atmosphere.
Innovative leader with a strong drive to win!
FOCUS - TRANSPARENCY - ONE INALFA and RESPECT are core values within our company.
Location
Venray, De Amfoor, 2
Time Type
Full time
Contact Person
Rosalie Diederen