"Enjoy a great challenge? Join the team!"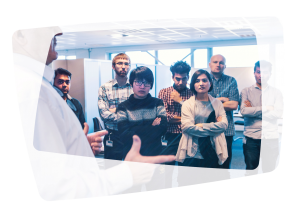 Inalfa Roof Systems designs, develops and manufactures sunroofs and open-roof systems for the automotive industry. We are a First Tier supplier for BMW Group, Daimler, Chrysler Group, Ford, General Motors, Volkswagen, Audi, Volvo, Citroën, Chery, Geely, Hyundai Kia, Land Rover, Renault, Nissan and many others. Inalfa Roof Systems Group is headquartered in Venray (Limburg, close Venlo and the German border with Koln and Dusseldorf in the area), The Netherlands, and we have a global footprint with facilities in Europe, Asia and the America's.
Here's your chance to do what you love! Join our winning team and enjoy seeing the happy faces of the new colleagues you recruited. Our team is growing, our goals are set, and the opportunities are open for you to be part of our bright future.
As a Recruitment intern at Inalfa Roof Systems you will join the recruitment team at our Headquarter in Venray. You will gain hands-on experience in all aspects of talent acquisition and support the recruitment team in their day-to-day responsibilities related to the recruitment process. Furthermore you will be helping us with the referral program, the internship program, and job fairs. Various interesting and flexible opportunities exist for both students of vocational education or bachelor level.
Your main tasks and responsibilities are:
Support the Recruitment team with their administrative actions, related to recruitment processes;
Search for the right candidates by using LinkedIn and other job boards;
Coordinate interview schedules, arrange interviewing days and assist during an interview;
Assist with initial resume review, evaluating candidate's qualifications and strengths compared with job requirements;
Prepare job descriptions and post the vacancies on the career website and possible other applicable job boards;
Continuously (co)-develop and strengthen the employer brand and acts as an ambassador of the Inalfa Roof Systems Brand;
Assist with Campus Recruitment, create an event calendar and coordinate internship challenges at Inalfa Roof Systems.
What do we expect from you?
We are looking for a student currently enrolled a Vocational Education or Bachelor level. Studies such as Human Resource Management, International Business, and Marketing are a great match, but if you feel up for the task, don't hesitate to contact us!
You are interested in working hands-on together with the recruitment team by helping us find the right talent for the right job to support Inalfa Roof Systems in becoming the #1;
A self-starter, who is able to work independently;
A flexible work attitude to switch easily between tasks;
Able to work in a dynamic environment with the ability to prioritize and organize workload;
Service minded and a team player;
Good communication skills in English. Dutch and German are a big plus.
What can you expect from us?
Attractive working conditions and self-development opportunities.
Short procedures, fast decision making and open communication structures.
Friendly and informal atmosphere.
Innovative leader with a strong drive to win!
FOCUS - TRANSPARENCY - ONE INALFA and RESPECT are core values within our company.
Location
Venray, De Amfoor, 2
Time Type
Full time
Contact Person
Mike Prijden