"From theory to reality – through focus, precision and scientific proof"
Manager Project Engineering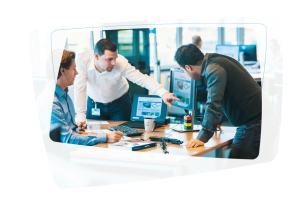 In the role of Project Engineer Electronics at Inalfa Roof Systems you are technical responsible to develop components and sub-assemblies to meet our customer and internal design specifications. The Project Engineers will operate within a core team, together with various other disciplines, and reports to the Managers Project Engineering and Electronics. You maintain primary contacts with various internal departments, with suppliers and clients on technical level. A Project Engineer Electronics performs his task within the budget, against the proper quality and within the given time plan.
Your Main Tasks and Responsibilities Are:
Performing technical risk analysis in consideration to Inalfa and customer specifications, using formal design engineering tools such as DFMEA.

Ensure all technical responsible deliverables are met in compliance with customer and internal company product and project gateways.

Performing feasibility studies based on technical specifications resulting into design concepts.

Performing design reviews to verify the proposed design.

Planning and preparing of activities within a product development lifecycle.

Quality and accessibility of technical project related product documentation such as ECR-ECO's, Improvement requests, DFMEA's, etc.

Ensure use of Inalfa preferred designs and CQD's in the product designs.

Proactively support both our customer and supplier quality assurance departments to enable component and product sign-off agreements for Electrical & Electronic engineering issues.

Technical liaison with our Advance, Mechanical, Process and Test engineering teams to ensure smooth integration between mechanical / electrical systems, and prove the product robustness and reliability trough agreement of Design Validation Plans (DVP).

Preparing forecast information for reviewing project hours and material costs.
What Do We Expect From You:
Bachelor or Master Degree in Electrical/Automotive/Mechatronic Engineering and preferably 1-3 years' experience.

Being able to apply problem solving techniques to guarantee the quality level and timely execution of the project.

Knowledge of roof systems, components, communication protocols and/or techniques common in the automotive industry would be a plus.

Project management skills.

Knowledge of global safety requirements/regulations, procedures, guidelines, norms, handbooks and work instructions, like IES and DIN.

Being able to advise, report and communicate with the internal and external client.

Excellent communication skills in English. Dutch and German would be a plus.
What can you expect from us?
Attractive working conditions and self-development opportunities.
Short procedures, fast decision making and open communication structures.
Friendly and informal atmosphere.
Innovative leader with a strong drive to win!
FOCUS - TRANSPARENCY - ONE INALFA and RESPECT are core values within our company.
Location
Venray, De Amfoor, 2
Time Type
Full time
Contact Person
Malouke Reiniers