From theory to reality – through focus, precision and scientific proof.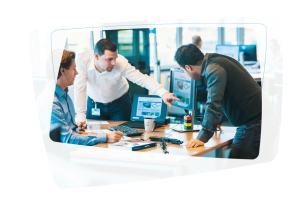 It's our spirit that makes the difference!

Would you like to contribute to the development of roof systems for future car models together with some of the market leaders in the automotive industry? Inalfa Roof Systems is a world leading supplier for OEM automotive roof systems and still growing strong. Are you ready to grow with us?

ECU Core Team Lead for hw / sw development

The Electronic Control Unit (ECU) core consists of control hardware and software for Inalfa's new generation of sunroofs. The ECU team has members in Venray, Netherlands and Bangalore, India.

Your main tasks and responsibilities:
Lead the operational team process: prioritization of deliverables, scrum/agile way of working, planning and balancing resources, monitoring progress and improvements, monitoring effectivity and productivity, and process improvements;

Inspire, engage and motivate the team day-to-day, (help) resolve issues and conflicts, recognize and reward performance, give feedback and coaching, suggests training needs;

Align team performance with management goals: take responsibility for achieving goals by translating the goals effectively to the team, discuss deviation in timelines or goals with management, report progress and risks, propose mitigation plans to management.
The Team Lead works closely with the Technical Lead who has in-depth domain knowledge. As co-Leads you take full responsibility for achieving the ECU unit goals. You both report to the Manager of Electro Engineering of the ECU core.
What do we expect from you?
MSc or BSc degree, preferably in software (Computer Science, Computer Engineering), Electronics or a closely related subject

10 years' experience in engineering

2 years' experience in lead activities, taking responsibility for results of (small) teams

Experience with embedded product development

Excellent in coordinating and engaging team members

Strong in managing stakeholders, showing pragmatism and proactiveness

Decisive and assertive communication style

Good communication skills in English

What would be a plus?
Experience with the following tools and fields: automotive/OEM industry experience, Simulink, A-Spice, Misra, C, CAN, LIN

Experience with Agile/Scrum

Good communication skills in Dutch

Experience in working with different cultures in Europe, US and Asia.

About us:
Inalfa Roof Systems designs, develops and manufactures sunroofs and open-roof systems for the automotive industry. We are a First Tier supplier for BMW Group, Daimler, Chrysler Group, Ford, General Motors, Volkswagen, Audi, Volvo, Citroën, Chery, Geely, Hyundai, Kia, Land Rover, Renault, Nissan and many others. Inalfa Roof Systems Group is headquartered in Venray (Limburg, close Venlo and the German border with Köln and Düsseldorf in the area), The Netherlands, and we have a global footprint with facilities in Europe, Asia and the America's.
What can you expect from us?
Attractive working conditions and self-development opportunities.
Short procedures, fast decision making and open communication structures.
Friendly and informal atmosphere.
Innovative leader with a strong drive to win!
FOCUS - TRANSPARENCY - ONE INALFA and RESPECT are core values within our company.
Location
Venray, De Amfoor, 2
Time Type
Full time
Contact Person
Daria Dobrzynska