"From theory to reality – through focus, precision and scientific proof"
Manager Project Engineering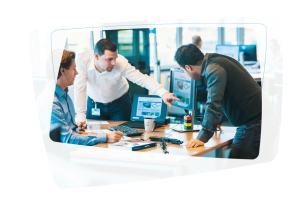 As a Lead Engineer you will be active with roof system development, design and qualification for future car models of OEM clients. In this role you will play an important role in the development of roof systems within the boundaries as set by customers. The main drivers are budgets and time together with manufacturability. You will be technical responsible for projects and you will work within the R&D team of Inalfa based in Venray, and report directly to the Manager Project Engineering. In Venray (Global HQ) more than 700 specialists work together on the development and assembly of roof systems for (mainly) European OEM customers.
Your main tasks and responsibilities are:
Design and develop construction ideas, setup studies and sketches for new roof systems;
Set up designs in CAD (CATIA V5, Siemens NX);
Determine size and measures and make decisions on materials and manufacturability;
Specify the engineering activities to be able to build prototypes for roofs and their components based on initial design concepts;
Make recommendations based on reviewing the robust design engineering tools to determine risks;
Ensure all technical responsible deliverables are met in compliance with customer and internal company product & project gateways;
Coordinate engineering activities between internal customers and suppliers;
Manage quality and accessibility of technical project related product documentation;
Document technical issues as part of the Lessons Learned process;
Evaluate and analyse component and roof system quality information;
Make recommendations based on reviewing the robust design engineering tools to determine risks.
What do we expect from you?
You have a (technical) degree on a MsC or BsC level.
Experienced Engineer with (international) experience in the Automotive (OEM / First Tier Supplier) or relevant industries, e.g. Aerospace.
Knowledge of Automotive Industries ways of working; e.g. benchmarking, DFMEA, DFA, GD&T, ISO TS, Catia V5.
As a professional you have a service/customer oriented approach with good analytical and organizational skills. In your work you focus on results and you are able to manage your planning and set priorities.
As the automotive industry is focused on Quality you are as well. Therefore you bring good problem solving skills with a pragmatic and pro-active approach.
It is important to have good communication skills in English and German.
What can you expect from us?
Attractive working conditions and self-development opportunities.
Short procedures, fast decision making and open communication structures.
Friendly and informal atmosphere.
Innovative leader with a strong drive to win!
FOCUS - TRANSPARENCY - ONE INALFA and RESPECT are core values within our company.
Location
Venray, De Amfoor, 2
Time Type
Full time
Contact Person
Nicole Haacke
Engineering opportunities you might be interested in... 0