The right Quality, the right Timing, the right Price"
Purchasing Manager Projects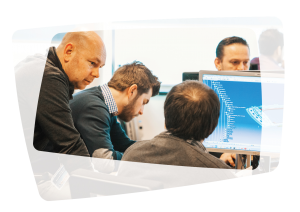 Do you have strong time management skills and are you able to set priorities independently?
As a CAPEX Buyer / Capital Expenditure Buyer you will manage all the commercial aspects of equipment acquisition and collaborate with internal stakeholders like Advanced Manufacturing Engineering and Program Management. You will interact with these cross-functional teams to guarantee having the best equipment for the best value. You will track program changes to ensure overall spend is within budget. The successful candidate will manage all aspects of the supplier relationship, including contract maintenance, achievement of cost savings targets, and development of commodity strategies. This position requires strong negotiating skills, ability to work at a fast pace, and effectively communicate. This position will also offer you the opportunity to develop yourself and realize the career growth you want to achieve. You will report directly to the Director of Purchasing based at our HQ in Venray, the Netherlands.
Your main tasks and responsibilities are:
Issue and analyze request for quotations (RFQs);
Negotiate price, delivery, quality levels, payment terms and other aspects in the interest of Inalfa;
Generate purchase orders for all CAPEX requirements, and resolve PO and invoice discrepancies;
Apply the Suppliers Strategy defined by the Company and the Purchasing department;
Asses and audit supplier base together with Engineering and Quality department;
Work with suppliers to provide supplier solutions that meet project cost targets;
Closely interacts with Accounting and Finance departments to track Suppliers payment;
Assist and enforce Value Analysis and Value Engineering (VAVE) and Standardization initiatives;
Maintain Equipment Tracking files;
Provide monthly reports, identifying activities/accomplishments;
Provide market insights and initiate cost reduction activities.
What do we expect from you?
Bachelors or Master's degree;
Experience in automotive manufacturing industry environment;
Minimum of 3-5 years of relevant experience in a Buyer or equivalent purchasing position. Experience in procuring Assembly line and Equipment for Automotive is a strong plus;
Basic knowledge of mechanical concept regarding assembly processes;
Takes initiative, managing timelines, handle large workload and efficient;
Team oriented with good communication skills in English and preferably also in Dutch and/or German.
What can you expect from us?
Attractive working conditions and self-development opportunities.
Short procedures, fast decision making and open communication structures.
Friendly and informal atmosphere.
Innovative leader with a strong drive to win!
FOCUS - TRANSPARENCY - ONE INALFA and RESPECT are core values within our company.
Location
Venray, De Amfoor, 2
Time Type
Full time
Contact Person
Nicole Haacke