The right Quality, the right Timing, the right Price"
Purchasing Manager Projects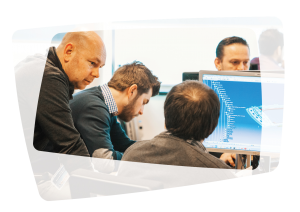 Inalfa Roof Systems designs, develops and manufactures sunroofs and open-roof systems for the automotive industry. We are a First Tier supplier for BMW Group, Daimler, Chrysler Group, Ford, General Motors, Volkswagen, Audi, Volvo, Citroën, Chery, Geely, Hyundai Kia, Land Rover, Renault, Nissan and many others. Inalfa Roof Systems Group is headquartered in Venray (Limburg, close Venlo and the German border with Koln and Dusseldorf in the area), The Netherlands, and we have a global footprint with facilities in Europe, Asia and the America's.
As a PURCHASING-intern at Inalfa Roof Systems you will be supporting the department with different purchasing aspects and you will gain the possibility to contribute to the development and implementation of our strategies. The department consists of employees working in the following functions:
•Commodity buyers
•Project buyers
•OPS buyers
Your main tasks and responsibilities are:
Service parts
Database for cost breakdowns
Consolidation plans
Shoot costs analysis and or LPP
Process improvements
IHE / IHR benchmarking
Global sourcing preparation
What do we expect from you?
You are a third-year Bachelor student with interest for purchasing related topics;
Your internship lasts for minimum 6 months;
You are an enthusiastic, quality-conscious and studious student;
Knowledge and control of the Dutch and English language.
What can you expect from us?
Attractive working conditions and self-development opportunities.
Short procedures, fast decision making and open communication structures.
Friendly and informal atmosphere.
Innovative leader with a strong drive to win!
FOCUS - TRANSPARENCY - ONE INALFA and RESPECT are core values within our company.
Location
Venray, De Amfoor, 2
Time Type
Full time
Contact Person
Jamie Hendrix