The right Quality, the right Timing, the right Price"
Purchasing Manager Projects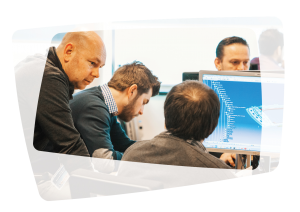 Handles MRP exception messages and coordinates and expedites the flow of materials, parts, and assemblies from suppliers to Inalfa. The MRP planers is responsible for supplier delivery performance and inventories on raw materials and components
Your main tasks and responsibilities are:
Sends releases to schedule materials from suppliers weekly or daily
Responsible for daily MRP exception messages
Responsible based upon exception messages and Shortages and stock coverage sheets, to communicate materials concerns to suppliers and expedite materials
Responsible for following up and control the delivery time and qty from suppliers and verifying receiving input
Manages freight coordination with supply base to budget
Manages inventory levels to budgeted inventory turns
Report out at meetings on expedites, customer concerns, missed shipments and other related material concerns.
Responsible for KPI's: MRP release performance, Raw material Stock turn, Raw material Obsolescence and Non Conformity Reports (NCR)
Responsible for supplier delivery performance
Responsible for Returns to suppliers
Participates in the daily Operations meeting with production (Daily Operations Meeting DOM)
Regularly review with Warehouse manager on stock situation.
What do we expect from you?
Educational level /Experience: Associate degree or Bachelor degree (Logistics or Industrial Science) with 1 year experience in planning, APICS certified or equivalent experience.
Experience with MRP and global use of ERP
Good in maintaining relationship with suppliers and production
Familiar with TS16949 and ISO 14001
Lean experience (5s, VSM, visuals, Standard work, etc)
What can you expect from us?
Attractive working conditions and self-development opportunities.
Short procedures, fast decision making and open communication structures.
Friendly and informal atmosphere.
Innovative leader with a strong drive to win!
FOCUS - TRANSPARENCY - ONE INALFA and RESPECT are core values within our company.
Location
Września, Białężyce 41A
Time Type
Full time
Contact Person
Katarzyna Zarębska
Purchasing & Supply chain management opportunities you might be interested in... 1

MRP Planner
Position Summary: The MRP Planner (Team Leader) is responsible for: ensuring the availability of materials in accordance with production schedules submitiing all schedules of plann...

Września, PL

Fixed-term (Fixed Term)