The right Quality, the right Timing, the right Price"
Purchasing Manager Projects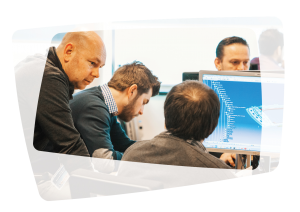 Inalfa Roof Systems designs, develops and manufactures sunroofs and open-roof systems for the automotive industry. We are a First Tier supplier for BMW Group, Daimler, Chrysler Group, Ford, General Motors, Volkswagen, Audi, Volvo, Citroën, Chery, Geely, Hyundai Kia, Land Rover, Renault, Nissan and many others. Inalfa Roof Systems Group is headquartered in Venray (Limburg, close Venlo and the German border with Koln and Dusseldorf in the area), The Netherlands, and we have a global footprint with facilities in Europe, Asia and the America's.
Global Development is responsible for the development from ideas to marketable product concepts and technologies. Innovative software has become a key element in realizing this.
As a Global Development-intern you will be supporting the software team in demonstrating the latest innovative roof system features.
Your main tasks and responsibilities are:
On top of the dedicated software created for our customers a demand exists for exploring innovative solutions supported by software control logic.
The hardware for a Rapid Proto SCU (Sunroof control unit) is developed in a previous project and is ready to assist in exploring new control algorithms.
The main assignment for you is to develop new software based on requirements from the research department.
The job therefore contains the following tasks:
Facilitate requirements for the software
Design and simulate software using model based development techniques
Test on system level with the rapid proto SCU
Depending on your background and interest, the assignment can be adjusted to address individual learning goals.
What do we expect from you?
You are not afraid to solder on prototype boards
You feel a need for learning about Software and Hardware development tools
You like to make complex things simple
What we offer you
We provide a good prepared assignment and personal support during your internship
You will receive a fee of €385,00 gross per month (40hrs). Additionally we provide a travel compensation of up to €130,00 net per month (based on commuting distance).
What can you expect from us?
Attractive working conditions and self-development opportunities.
Short procedures, fast decision making and open communication structures.
Friendly and informal atmosphere.
Innovative leader with a strong drive to win!
FOCUS - TRANSPARENCY - ONE INALFA and RESPECT are core values within our company.
Location
Venray, De Amfoor, 2
Time Type
Full time
Contact Person
Rosalie Diederen