The right Quality, the right Timing, the right Price"
Purchasing Manager Projects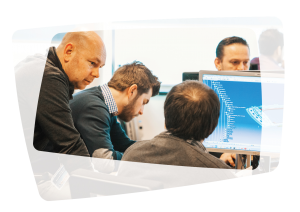 As an Operations Buyer you will support the operations and logistics department, in solving supplier performance problems in escalation towards the supplier. You will coordinate the change requests of running projects that require involvement of purchasing and participate in change committee meetings.
You will work inside the Purchase Department and will work in close co-operation with our Commodity Buyers, the Logistics Department and our Operations team. This position is based in Venray, the Netherlands (HQ). You will report directly to the Purchasing Director. In Venray, more than 750 specialists work together on the development and assembly of roof systems for (mainly) European OEM customers. We are looking for junior and senior candidates with preferably automotive experience. Please don't hesitate to contact us or to apply directly, if there's a match with the job content and the requirements described below.
Your main tasks and responsibilities are:
Support VA/VE and Life cycle projects within Operations;
Control and prepare Top focus Supplier for Business review within Operational alignment;
The successful execution of logistics and purchasing activities within the KPI chain;
Performance in analysing and solving supplier performance problems in alignment with operations and logistics in escalation towards the supplier;
Facilitating the resolution of performance problems with suppliers, commodity buyers and logistics departments;
Supply progress information concerning missing product availability and/or probable delivery failures to management;
Handling change requests that require purchasing actions. Purchasing change requests as a part of the resolution process ore agreed solutions;
Follow up commercial activities with suppliers that rise from change requests after they are handed over to the respective commodity buyer;
Execute implementing VA/VE and life cycle projects by coordinating and following up on purchasing issues, e.g. support the commodity buyers in getting supplier offers;
Top focus on Supplier performance;
Change Control in supplier base (forecast and actual);
Potential VAVE / Lifecycle opportunities within Operations;
What do we expect from you?
You have a finished technical degree on a BsC or MsC level;
As a professional you have a service/customer oriented approach with good analytical and problem solving skills;
You are a strong team player;
You have Project Buyer/Project Manager skills;
Focus on the total supply chain performance;
You have advanced working knowledge of ERP systems;
You are financial and business driven;
Good communication skills in English and German is an advantage.
What can you expect from us?
Attractive working conditions and self-development opportunities.
Short procedures, fast decision making and open communication structures.
Friendly and informal atmosphere.
Innovative leader with a strong drive to win!
FOCUS - TRANSPARENCY - ONE INALFA and RESPECT are core values within our company.
Location
Venray, De Amfoor, 2
Time Type
Full time
Contact Person
Chrissy Broeders [C]