"At Inalfa quality is everywhere,  every day"
VP Global Quality & Operational Excellence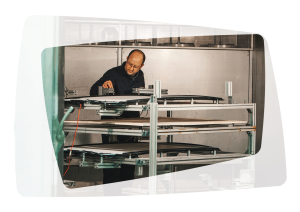 Maintain the relationship with the key stakeholders at the customer concerning product quality and customer satisfaction.
Primary contact person for customer complaints and customer audit.
Warranty management.
Customer PPAP and service management.
Lead internal and external quality problem solving to improve internal and customer quality performance.
Ensure process control documents are followed and updated.
Ensure process audit and incoming material quality check implemented as planned.
Your main tasks and responsibilities are:
Major Responsibilities-List down the major tasks:
Improve internal processes related to customer complaint, satisfaction, and maintain good relationship with customer.

Initiate customer satisfaction investigation.

Execute and follow-up on actions to obtain customer PPAP.

Follow up on customer line trial actions.

Fast response to customer complaint/concern, ensure the NC is closed in a timely via 8D report.

Fast response to liaison quality feedback via OIL tracking.

Contribute to resolution of Non conformities, verification process changes.

Warranty issues analysis and improvement and data submit to customer.

Train and instruct liaison/IPQC/GP12.

Fast response to process related quality issue and lead cross function team to solve the issues.

Maintain control plans with cross function and ensure the control plans are efficient and aligned with PFMEA.

Implement process audit base on VDA6.3 as planned.

Summary weekly, monthly about evaluation of process quality risk and quality performance.

Summary weekly, monthly about IPQC performance and quality risk assessment to SQE/SQD.

Safety and 5S management in
responsible area/staff.
What do we expect from you?
What can you expect from us?
Attractive working conditions and self-development opportunities.
Short procedures, fast decision making and open communication structures.
Friendly and informal atmosphere.
Innovative leader with a strong drive to win!
FOCUS - TRANSPARENCY - ONE INALFA and RESPECT are core values within our company.
Location
Yantai, ZhenZhong Road, 313
Time Type
Full time
Contact Person
Christina Zhao (赵颖)
Quality opportunities you might be interested in... 0