"Acquiring the right talent is the most important key to growth"
Manager Global Talent Acquisition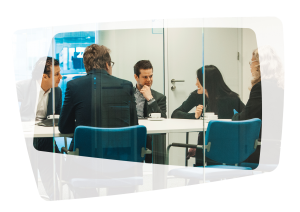 In the role of FP&A Analyst, your primary responsibility is to provide analytical and operational support required for the operation and strategic planning of the company. You will collaborate with various business stakeholders to compile and develop detailed financial reports and forecasts for management review. In this role you will report directly to our CFO and you will be based at our HQ in Venray, the Netherlands.
Your Main Tasks and Responsibilities Are:
Develop financial model with an integrated set of assumptions and metrics to provide detailed forecasts for management review.
Track and provide analysis for variances between actuals and forecast on a monthly basis.
Provide analytical and operational support in the preparation of analysis, commentary and presentation materials for monthly & quarterly business review meetings.
Utilize data mining techniques to perform various business modeling and analysis, perform trend analysis in areas such as revenue and gross margin.
Develop specifications for reports and assist other users with developing specifications for reports and validate report development accuracy.
Support development and preparation of ad hoc financial and business analytics on numerous revenue and expense areas, return on investment analyses and other projects as assigned.
Create business reports and dashboards while supporting regular as well as ad hoc deliverables.
Create spreadsheet models to support data-driven decision-making.
Create and maintain a standard library of reports for Senior Management.
Responsible for shareholder reporting, this functionality includes to coordinate data gathering cross various business departments, continuously improve existing reports and develop new reports/analysis based on shareholder requirements. Current main tasks are:

Monthly: on time deliver FTE and labor cost reports;
Yearly: on time deliver SASAC reports in compliance with shareholder requirements for Inalfa Europe, North America and Group in close cooperation with Global director accounting and reporting;
On time deliver other reports/analysis on quarterly or bi-yearly basis for example: fixed assets and development costs; operating data statistics etc.
Support ad-hoc reporting and analysis based on shareholder requests.
What Do We Expect From You:
You have an accounting or finance degree or equivalent with minimum 3 years of relevant working experience in a similar role.
Due to this experience you have good understanding of business process with excellent financial and analytical skills.
Proficiency in MS Office with advanced Excel working knowledge including experience with arrays, nested formulae, index/match, lookups, and pivot tables.
Proficiency in ERP and reporting system such as SAP, Info 10 and Tagetik, Business Intelligence.
You are enthusiastic, meticulous, independent and a self-motivated team player.
You have strong interpersonal and communication skills, proficiency of the Chinese language (mandarin) and the English language is a must.
We can describe you as a fast learner with an eye for details.
What can you expect from us?
Attractive working conditions and self-development opportunities.
Short procedures, fast decision making and open communication structures.
Friendly and informal atmosphere.
Innovative leader with a strong drive to win!
FOCUS - TRANSPARENCY - ONE INALFA and RESPECT are core values within our company.
Location
Venray, De Amfoor, 2
Time Type
Full time
Contact Person
Malouke Reiniers