"Acquiring the right talent is the most important key to growth"
Manager Global Talent Acquisition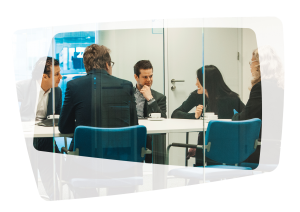 Are you well organized and do you stay focused in highly demanding circumstances?
You will help transform Inalfa HR globally by optimizing the usage of Workday as our main HR system and be part of the global HRIT team. As a (Senior) Workday Specialist, you will further improve and professionalize our Workday solution to support more and more complex business challenges. To ensure that all solutions are fit for purpose, you are able to gather requirements from HR, as well as advising them on best practices, options and implications.
The ideal candidate is an experienced IT HR specialist with in-depth development knowledge of Workday Core HCM and additional areas such as Recruitment, Talent, Learning and/or Time Tracking. You are also able to provide hands on support in areas like Security, Report Writing, Calculated Fields and EIBs. In this role you will report directly to the Senior HRIS Manager in Venray (Global HQ).
Your Main Tasks and Responsibilities Are:
Act as subject matter expert and pro-actively consult the business.

Manage projects and changes from start to finish.

Standardize and continuously improve the global Inalfa HR processes and data.

Act as sparring parrtner for HR Operations to help them drive more toward global HR self-service technology and away from paper based, manual processes.

Identify business needs by working with local and global teams, doing analysis, impact assessments and solution design.

Provide expertise on creating reports and configuring dashboards based on business needs.

Provide hands-on functional design and configuration (design, build, configure and test the Workday solution).

Recommend on best practices and solutions based on the latest Workday features.

Identify potential system issues and create plans and solutions to avoid or mitigate these.

Resolve incidents raised by key users in a timely manner.
What Do We Expect From You:
Bachelor or Master Degree with a minimum of 3-5 years of experience in an international organization.

Extensive knowledge of Workday Core HCM and 2 other areas (either implementation or support).

Good understanding of Workday data and structure (including business processes, calculated fields, EIBs, security and reporting).

Experience with monitoring and troubleshooting Workday Integrations is a plus.

As a professional, you have a service/customer oriented approach with good analytical and organizational skills. In your work, you focus on results and you are able to manage your planning and set priorities.

Collaborative work style and ability share knowledge with other team members.

Excellent communication skills in English. Other languages are a plus.
What can you expect from us?
Attractive working conditions and self-development opportunities.
Short procedures, fast decision making and open communication structures.
Friendly and informal atmosphere.
Innovative leader with a strong drive to win!
FOCUS - TRANSPARENCY - ONE INALFA and RESPECT are core values within our company.
Location
Venray, De Amfoor, 2
Time Type
Full time
Contact Person
Daria Dobrzynska