"Acquiring the right talent is the most important key to growth"
Manager Global Talent Acquisition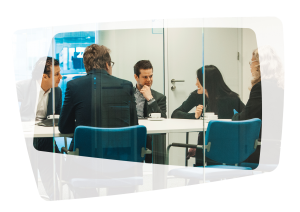 HR (Senior) Specialist (HR Service Center)
The ideal candidate has passion for HR and loves to go the extra mile!
Is it your ambition to add value to the business? In this role you will provide service to the Employees, Managers and the rest of the HR-Organization. You act as the liaison between the HR Business Partners and employees, ensuring smooth communication and prompt resolution of all queries. You will coordinate and improve HR policies, processes and relevant documents. This provides you the challenging combination of a close corporation with as well the plant and our Headquarter, both located in Venray. You will be an active part of the future improvements of the service level from this department.
Your Main Tasks and Responsibilities Are:
As an HR (Senior) Specialist your main tasks and responsibilities are:

Provide front- and back-office support for managers, staff and HR team;
Provide support and information to the HR business Partners and Payroll administrator with regard to HR policies & processes and employee benefits;
Make sure administration and systems are up to date and take necessary action when needed (e.g. sickness absence, personnel files, appraisal & remuneration cycle, time and attendance);
First point of contact of information within the HR department for staff and managers concerning employment terms and conditions, legislation and other HR matters;
Process changes in in the administrative records, and notifies the payroll officer properly;
Focus on and make suggestions for improvements in administrative processes (forms, data, workflows etc.) and drive these improvements towards implementation.
What Do We Expect From You:
Working experience on Bachelor level in preferably an international oriented company, with 5 years' experience in a comparable position;
Ability to communicate and work on different levels within the organization;
Good communicating skills in English; Dutch is nice to have.
Personal skills: service-oriented, accurate, integrity, result driven, stress resistant and a real team player.
Experience in working with HR IT-Systems (preferably Workday / TimeTell);
What can you expect from us?
Attractive working conditions and self-development opportunities.
Short procedures, fast decision making and open communication structures.
Friendly and informal atmosphere.
Innovative leader with a strong drive to win!
FOCUS - TRANSPARENCY - ONE INALFA and RESPECT are core values within our company.
Location
Venray, De Amfoor, 2
Time Type
Part time
Contact Person
Beena Nair