"Always behind the scenes, always ahead of change"
Manager Recruitment Inalfa Europe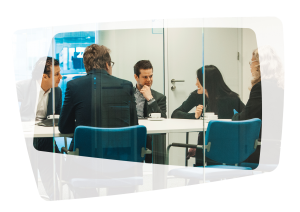 Inżynier Logistyki odpowiada za opracowywanie rozwiązań optymalnego zaopatrywania produkcji w materiały i półwyroby, ich przepływ na produkcji, opracowywanie opakowań wykorzystywanych w tym celu, ustalanie z dostawcami dostosowania opakowań do wymagań wdrożonych rozwiązań. Inżynier Logistyki raportuje do Kierownika Działu Łańcucha Dostaw, tworząc zespół działu Logistyki. Współpracuje blisko z działem produkcji, planistą produkcji, kierownikiem magazynu, Inżynierem Zmiany Technicznej.
Your main tasks and responsibilities are:
Zakres obowiązków:
opracowywanie rozwiązań optymalnego zaopatrywania produkcji w materiały i półwyroby poprzez projektowanie opakowań materiałów, ustalanie zasad ich wydawania z magazynu, częstotliwość uzupełnia zapasów na produkcji, określanie marszrut przejazdu pociągu logistycznego,
aktualizowanie danych o materiałach w oparciu o aktualne BOM-y,
współpraca z Inżynierem Zmiany technicznej w celu zapewnienia wyżej wymienionych aktualizacji,
poprawianie dokumentacji logistycznej na produkcji,
współpraca z działem R&D przy nowych wdrożeniach w zakresie planowanych rozwiązań Lean Management na produkcji dla nowych projektów,
współpraca z kierownikiem produkcji, kierownikiem inżynieringu i kierownikiem magazynu w celu optymalizacji przepływu materiałów i ustalenia właściwej ich kontroli,
regularna współpraca z planistami MRP i MPS w celu wdrożenia i wykorzystania zaproponowanych rozwiązań.
What do we expect from you?
Wymagania na stanowisku:
Wykształcenie: Wyższe (preferowane ekonomiczne lub logistyczne)

Doświadczenie: 2-5 lat na podobnych stanowisku w branży motoryzacyjnej

Umiejętności: podstawowa znajomość ERP, znajomość wymogów ISO/TS 16949 i ISO 14001 (mile widziana), bardzo dobra znajomość języka angielskiego (mile widziana znajomość języka niemieckiego), znajomość narzędzi Lean (5S, VSM), zdolności analityczne, umiejętność radzenia sobie ze stresem, umiejętność pracy w grupie
What can you expect from us?
Attractive working conditions and self-development opportunities.
Short procedures, fast decision making and open communication structures.
Friendly and informal atmosphere.
Innovative leader with a strong drive to win!
FOCUS - TRANSPARENCY - ONE INALFA and RESPECT are core values within our company.
Location
Września, Białężyce 41A
Time Type
Full time
Contact Person
Katarzyna Zarębska