"Enjoy a great challenge? Join the team!"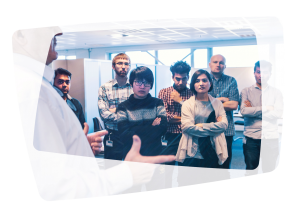 Inalfa Roof Systems designs, develops and manufactures sunroofs and open-roof systems for the automotive industry. Our customers are BMW Group, Daimler, Chrysler Group, Ford, General Motors, Volkswagen, Audi, Volvo, Citroën, Chery, Geely, Hyundai Kia, Land Rover, Renault, Nissan and others. Inalfa Roof Systems Group is headquartered in Venray (Limburg), the Netherlands, and has a global footprint with facilities in Europe, Asia and the USA.
You will work at the electronics department in a team of 25 people. This department is responsible for the development and integration of electrical components. We are a team of young and experienced people with a nice work environment. The atmosphere is informal and there is always time for a good laugh.
Your main tasks and responsibilities are:
Doing research on alternative methods to detect an object during the movement of a sunroof panel or blind (anti pinch protection). Also development of a prototype / demonstrator to proof function.
What do we expect from you?
You are interested in Electronics and programming;
You are looking for an internship that lasts for a minimum of 5 months;
You're not the person to sit around and wait, but go out there and take the initiative to get what you need to be successful in your assignments.
What can you expect from us?
Attractive working conditions and self-development opportunities.
Short procedures, fast decision making and open communication structures.
Friendly and informal atmosphere.
Innovative leader with a strong drive to win!
FOCUS - TRANSPARENCY - ONE INALFA and RESPECT are core values within our company.
Location
Venray, De Amfoor, 2
Time Type
Full time
Contact Person
Steven Thangathurai