"Enjoy a great challenge? Join the team!"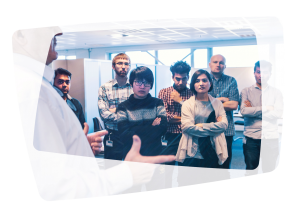 Inalfa Roof Systems designs, develops and manufactures sunroofs and open-roof systems for the automotive industry. Our customers are BMW Group, Daimler, Chrysler Group, Ford, General Motors, Volkswagen, Audi, Volvo, Citroën, Chery, Geely, Hyundai Kia, Land Rover, Renault, Nissan and others. Inalfa Roof Systems Group is headquartered in Venray (Limburg), the Netherlands, and has a global footprint with facilities in Europe, Asia and the USA.
At Inalfa Roof Systems (IRS), the Test department counts approximately 35 employees. The Test department is split up in several teams, each dedicated to a specific customer (e.g. BMW/JLR/Audi).
The main task of the test department is to validate the roof systems developed by Inalfa, according to every possible test category and during all phases of a project.
Working at the Test department as a student will require a pro-active and flexible attitude, and will surely bring personal development and joy.
Your main tasks and responsibilities are:
In the production line of IRS the End of Line (EOL) checks each roof for certain pass/fail criteria (Current, Acoustic, ATS, etc.). During this assignment the focus is on Acoustic, which is measured in the EOL via accelerometers (Vibration). The goal is to optimize the procedure and process, by having pass/fail criteria on acoustic roof performance early in the project available (before start of production).
You interact between Validation department, CFT department, Process department and the Quality Account Manager from both EU (Venray) and US (Auburn Hills). Together with your supervisor you will create a new process, test set-up and test specification.
You main tasks will exist of:
Retrieving knowledge from all departments/regions;
Proposal for new process;
Design, build and use new test set-up;
Create new test specification that interacts with EOL boundary settings.
What do we expect from you?
You are an 4th year HBO Automotive student;
You are looking for an internship that lasts for a minimum of 5 months;
Good control of the Dutch, English and German language;
You have good communication and presentation skills;
You have basic acoustic knowledge.
What can you expect from us?
Attractive working conditions and self-development opportunities.
Short procedures, fast decision making and open communication structures.
Friendly and informal atmosphere.
Innovative leader with a strong drive to win!
FOCUS - TRANSPARENCY - ONE INALFA and RESPECT are core values within our company.
Location
Venray, De Amfoor, 2
Time Type
Full time
Contact Person
Steven Thangathurai