"Enjoy a great challenge? Join the team!"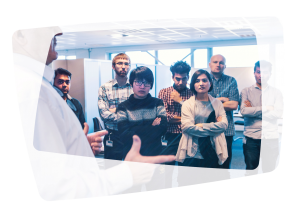 Global Technology is responsible for the global pre-development of new products and technologies before they are offered to our customer and industrialized in project teams.
The Global Technology department contains 3 disciplines:
Global Research
•Responsible for the long term development strategy, market and customer research and long term innovative technologies
Global Development
•Responsible for the development from ideas to marketable product concepts and technologies.
Patent office:
•Responsible for patenting new concepts, guarding Inalfa from infringing competitor patents and investigating infringements by our competition on our own patents
The student will work within the Global development department, individually under supervision of a product developer as well as in cooperating with other department members. It is a serious but informal department with a friendly and personal atmosphere. The students will be taken seriously and guided in a way that provides maximum results for both parties.
Your main tasks and responsibilities are:
Concept for AUTOSAR based Architecture
In the automotive industry there is an increasing interest to use AUTOSAR as architecture for software development.
As Inalfa we want to be able to follow the market trends.
The assignment concerns the development of an AUTOSAR concept for the existing software of our roof system platform.
The components of our software are either written in C or generated with Matlab/Simulink.
Together with you we want to find a way to use the AUTOSAR Architecture within our software. You will be challenged to come up with an AUTOSAR based architecture and how it can be integrated in our toolchain.
You are also welcome to introduce a first approach to generate the AUTOSAR interfaces in a way we are able to import / use them in our software development tools and to think about necessary tools to achieve it.
This assignment requires an open minded approach, creative thinking, analytical skills and a software background. You will have the freedom to bring in your own ideas and you will closely work together with our software development team.
What do we expect from you?
Experience in Software Development (preferable in Matlab/Simulink, C)
English language
Creative
Pro-active
Good communication skills
Interest in Automotive
Independent
What can you expect from us?
Attractive working conditions and self-development opportunities.
Short procedures, fast decision making and open communication structures.
Friendly and informal atmosphere.
Innovative leader with a strong drive to win!
FOCUS - TRANSPARENCY - ONE INALFA and RESPECT are core values within our company.
Location
Venray, De Amfoor, 2
Time Type
Full time
Contact Person
Jamie Hendrix