"Enjoy a great challenge? Join the team!"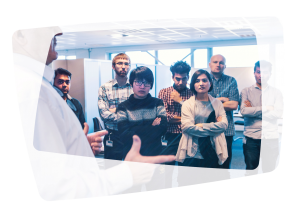 Inalfa Roof Systems designs, develops and manufactures sunroofs and open-roof systems for the automotive industry. We are a First Tier supplier for BMW Group, Daimler, Chrysler Group, Ford, General Motors, Volkswagen, Audi, Volvo, Citroën, Chery, Geely, Hyundai Kia, Land Rover, Renault, Nissan and many others. Inalfa Roof Systems Group is headquartered in Venray (Limburg, close Venlo and the German border with Koln and Dusseldorf in the area), The Netherlands, and we have a global footprint with facilities in Europe, Asia and the America's.
The student will work within the Advanced Technology department, individually as well as cooperating in groups during brainstorm sessions and discussions. It is a serious but informal department with a friendly and personal atmosphere. The students will be taken seriously and guided in a way that provides maximum results for both parties.
Your main tasks and responsibilities are:
In automotive there is an increasing interest to add ambient lighting effects in the interior. Also the roof system can contribute to ambient lighting effects.
The assignment concerns the development of ambient lighting concepts and application of certain material and technologies to optimize the current ambient lighting concepts. After first research of the technology landscape, you will be challenged to come up with new conceptual ideas. Optical modeling will support selection of ideas and further detailing of specific concepts. After the design phase you also will be delivering a prototype to demonstrate the technology.
You will be working together with the project team in the overall process and will get defined work packages depending on the project phase at that time and preferences of the student. A strong technical base is required with a focus on optical and mechanical engineering skills. Creativity, pro-activeness and an independent working attitude are considered to be important. The student will closely work together with our researchers, engineers and specialists, but there is also space to provide own ideas and perspectives within this project.
What do we expect from you?
Background or strong affinity with physics / optics and interest in the automotive branche;
Student Technical Physics;
Good communication skills in English is a must;
You are a Creative, pro-active and independent student;
Excellent technical skills.
What can you expect from us?
Attractive working conditions and self-development opportunities.
Short procedures, fast decision making and open communication structures.
Friendly and informal atmosphere.
Innovative leader with a strong drive to win!
FOCUS - TRANSPARENCY - ONE INALFA and RESPECT are core values within our company.
Location
Venray, De Amfoor, 2
Time Type
Full time
Contact Person
Marieke Wouterse