"Enjoy a great challenge? Join the team!"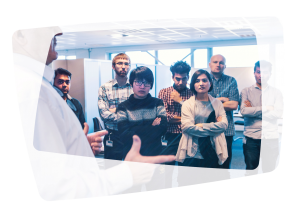 Description department: (people and atmosphere)
Global Technology is responsible for the global pre-development of new products and technologies before they are offered to our customer and industrialized in project teams.
The Global Technology department contains 4 disciplines:
Global Research
•Responsible for the long term development strategy, market and customer research and long term innovative technologies
Global Development
•Responsible for the development from ideas to marketable product concepts and technologies.
Global Engineering
•Responsible for the standardization of technologies worldwide, the strategy and the knowledge management within the various technology disciplines. They also provide support to the project teams worldwide.
Patent office:
•Responsible for patenting new concepts, guarding Inalfa from infringing competitor patents and investigating infringements by our competition on our own patents
The student will work within the Global development department, individually under supervision of an Advanced engineer as well as in cooperating with other department members. It is a serious but informal department with a friendly and personal atmosphere. The students will be part of the team and will be guided in a way that provides maximum results for Inalfa and for the student, to create a win-win situation.
Your main tasks and responsibilities are:
Pre-development new automotive roofsystems
Inalfa Roofsystems develops and produces new roofsystems for the worldwide automotive market. In order to be successful in the market, sunroofs have to be continuously improved, and market trends need to be followed. The global development department is responsible for new developments of new technology for roofsystems for the future market.
The student will work at the department together with a project team on new developments for roofsystems and will be guided by an advanced engineer.
The developments can be focused on several aspects such as strength, stiffness, headroom, safety, weight, costs, adding new functions, etc.
The intern assignment is to assist the Advanced Engineer in engineering activities that will lead to a product that fulfills all requirements and has a good future market position.
The tasks during the internship can be for example:
Problem analysis
Benchmarking of competitor products compared to Inalfa products
Requirement analysis
Idea generation and selection
Concept design and development
Creating force/strength calculations
Creation of tolerance stacks
Creation of manufacturing strategy and cost analysis
Risk assessment
What do we expect from you?
You are a student in Mechanical Engineering or relevant
Able to communicate in English in an business environment
Good technical knowledge
Creativity
Strong analytical skills
Pro-active
Good communication skills
Independent
What can you expect from us?
Attractive working conditions and self-development opportunities.
Short procedures, fast decision making and open communication structures.
Friendly and informal atmosphere.
Innovative leader with a strong drive to win!
FOCUS - TRANSPARENCY - ONE INALFA and RESPECT are core values within our company.
Location
Venray, De Amfoor, 2
Time Type
Full time
Contact Person
Sjoerd van Dijk