"Enjoy a great challenge? Join the team!"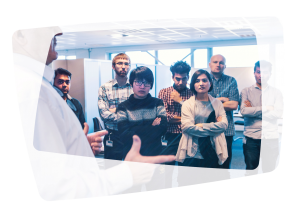 Global Development is responsible for the development from ideas to marketable product concepts and technologies. Innovative software has become a key element in realizing this.
As a Global Development-intern you will be supporting the software team in demonstrating the latest innovative roof system features.
Your main tasks and responsibilities are:
The Software development team within Inalfa adds unique selling points to the Inalfa Roof Systems which cannot be touched or easily seen in a static display. The assignment is to bring the roof system features to live by creating a dynamic demonstrator which attracts attention from stakeholders and customers.
To showcase the roof system features a set of dedicated automotive tools are available like Vector CANoe and Matlab Simulink. These tools allow the assignee to learn about Vehicle Diagnostics and state-of-the-art Automotive Software development techniques.
Where needed more conceptual devices like HANtune, Arduino or Raspberry Pi can be used or acquired to achieve the final goal. A well-equipped development lab is available to explore all possible ideas.
Practical tasks will contain but are not limited to:
Building a roof system frame with prototype building materials
Integrating force and positions sensors
Mounting disturbance actuators on the roof system
Visualize measurement with a graphical display

The project will be managed within the software development team where experience is gained with fully integrated IBM solutions for project, requirement and quality management.
What do we expect from you?
What do we expect from you?
You are not afraid to solder on prototype boards
You feel a need for learning about Software and HardwareW development tools
You like to make complex things simple
You have to be able to read electronic schematic
What can you expect from us?
Attractive working conditions and self-development opportunities.
Short procedures, fast decision making and open communication structures.
Friendly and informal atmosphere.
Innovative leader with a strong drive to win!
FOCUS - TRANSPARENCY - ONE INALFA and RESPECT are core values within our company.
Location
Venray, De Amfoor, 2
Time Type
Full time
Contact Person
Jamie Hendrix