"Enjoy a great challenge? Join the team!"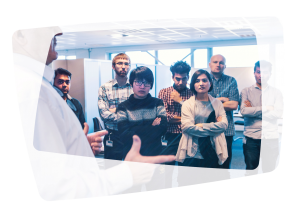 Inalfa Roof Systems designs, develops and manufactures sunroofs and open-roof systems for the automotive industry. We are a First Tier supplier for BMW Group, Daimler, Chrysler Group, Ford, General Motors, Volkswagen, Audi, Volvo, Citroën, Chery, Geely, Hyundai Kia, Land Rover, Renault, Nissan and many others. Inalfa Roof Systems Group is headquartered in Venray (Limburg, close Venlo and the German border with Koln and Dusseldorf in the area), The Netherlands, and we have a global footprint with facilities in Europe, Asia and the America's.
At Inalfa Roof Systems (IRS), the Test department counts approximately 35 employees. The Test department is split up in several teams, each dedicated to a specific customer (e.g. BMW/JLR/Audi).
The main task of the test department is to validate the roof systems developed by Inalfa, according to every possible test category and during all phases of a project.
Working at the Test department as a student will require a pro-active and flexible attitude, and will surely bring personal development and joy.
Tasks and activities department
-Define and execute test plans
-Perform analyses / write test reports / advise with recommendations
-Perform root cause investigations
-Read / write (test) specifications
-Develop / define test equipment and/or setups
Your main tasks and responsibilities are:
The more the speed of a vehicle, the more a vacuum increases above a sunroof.
At the test department this effect needs to be simulated, by means of a Windload Test Unit.
The objective of this assignment is to realize a new test unit, which complies with all the requirements and wishes.
The first phase of the project is research and the definition of the Bill Of Material. This has already been accomplished in 2017 by an intern.
Now the next phase can start. This phase will include:
- Check requirements and wishes.
- Inventory of the work done so far and evaluation if the basis is ok.
- Purchase first parts to perform first tests with only one sub-assembly
- Prove the concept works (test 1 sub-assembly)
- Realization of accurate control of the electrical cylinders, which are used to apply the
windload (method of control is tbd)
- Purchase all other parts (cylinders, load cells, valves, regulators, suction cups, complete frame etc)
- Construct the complete test set-up
The following requirements are applicable to the unit to be created:
- Load applied over 12 points
- Load to be controlled per point
- Real time feedback of applied load (force sensor)
- Compact unit to fit inside climatic chamber
- Temperature range: must -20°C to +80°C, preferred -30°C to +90°C
What do we expect from you?
You are a 3r d /4th year IVE student or 3th year BSc student
Your internship lasts for a minimum of 4 months
Languages: Dutch / English
All documentation of the projects must be done in English
Ability to organize all documentation of the project is a perfect way
Ability to create safe and functional industrial constructions
Good communication skills
Knowledge of / affinity with mechanical/electrical engineering skills in order to program the control of the electrical cylinders
Knowledge of / affinity with mechanical parts like suction cups, valves, cylinders etc
You are a creative, independent and proactive person
What we offer you:
We provide a good prepared assignment and personal support during your internship
You will receive a fee of €385,00 gross per month (40hrs). Additionally we provide a travel compensation of up to €130,00 net per month (based on commuting distance).
What can you expect from us?
Attractive working conditions and self-development opportunities.
Short procedures, fast decision making and open communication structures.
Friendly and informal atmosphere.
Innovative leader with a strong drive to win!
FOCUS - TRANSPARENCY - ONE INALFA and RESPECT are core values within our company.
Location
Venray, De Amfoor, 2
Time Type
Full time
Contact Person
Rosalie Diederen