"Enjoy a great challenge? Join the team!"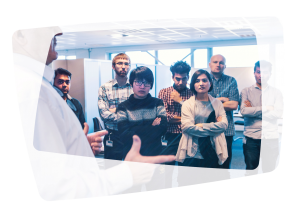 Inalfa Roof Systems designs, develops and manufactures sunroofs and open-roof systems for the automotive industry. We are a First Tier supplier for BMW Group, Daimler, Chrysler Group, Ford, General Motors, Volkswagen, Audi, Volvo, Citroën, Chery, Geely, Hyundai Kia, Land Rover, Renault, Nissan and many others. Inalfa Roof Systems Group is headquartered in Venray (Limburg, close Venlo and the German border with Koln and Dusseldorf in the area), The Netherlands, and we have a global footprint with facilities in Europe, Asia and the America's.
At Inalfa Roof Systems (IRS), the Test department counts approximately 35 employees. The Test department is split up in several teams, each dedicated to a specific customer (e.g. BMW/JLR/Audi).
The main task of the test department is to validate the roof systems developed by Inalfa, according to every possible test category and during all phases of a project.
Working at the Test department as a student will require a pro-active and flexible attitude, and will surely bring personal development and joy.
Tasks and activities department
•Define and execute test plans
•Perform analyses / write test reports / advise with recommendations
•Perform root cause investigations
•Read / write (test) specifications
•Develop / define test equipment and/or setups
The importance of NVH is constantly growing in a rapid pace within the automotive development; this is no different for Inalfa Roof Systems. During acquisition of new Roof system projects it's important to know and understand the current market and its competitors. Information gathering regarding competitors is done through Benchmarking, which is taking an existing product, this can be on vehicle or system level, and let it undergo rigorous testing and tear-down investigations. This is where the NVH departments comes in to investigate the functional acoustics, driving noises and other noise related items.
Your job is to perform functional acoustic measurements and note other noise related items, convert this data to objective results and build with it the database that eventually can be used to provide information during the project acquisition phase.
Your main tasks and responsibilities are:
Investigate the current market situation regarding competitors
Set-up an extensive list of possible benchmark vehicles
Contact dealerships in order to acquire access to these vehicles
Perform measurements on these vehicles
Analyze and process the data and add them to an existing database with the emphasis on NVH.
What do we expect from you?
You are a 3rd year Bachelor student from an Automotive or Mechanical engineering institute.
Your internship lasts for a minimum of 4 months
Languages: Dutch / English / German
Basic acoustic knowledge preferable
Good communication skills
You are a creative, independent and proactive person
What we offer you:
We provide a good prepared assignment and personal support during your internship
You will receive a fee of €385,00 gross per month (40hrs). Additionally we provide a travel compensation of up to €130,00 net per month (based on commuting distance).
What can you expect from us?
Attractive working conditions and self-development opportunities.
Short procedures, fast decision making and open communication structures.
Friendly and informal atmosphere.
Innovative leader with a strong drive to win!
FOCUS - TRANSPARENCY - ONE INALFA and RESPECT are core values within our company.
Location
Venray, De Amfoor, 2
Time Type
Full time
Contact Person
Rosalie Diederen