"Enjoy a great challenge? Join the team!"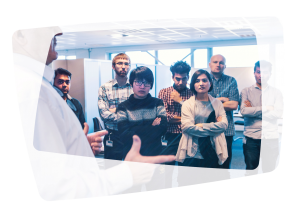 Inalfa Roof Systems designs, develops and manufactures sunroofs and open-roof systems for the automotive industry. Our customers are BMW Group, Daimler, Chrysler Group, Ford, General Motors, Volkswagen, Audi, Volvo, Citroën, Chery, Geely, Hyundai Kia, Land Rover, Renault, Nissan and others. Inalfa Roof Systems Group is headquartered in Venray (Limburg), the Netherlands, and has a global footprint with facilities in Europe, Asia and the USA.
You will work for the quality organization within the warranty team in our headquarters. This department manages all warranty activities related to all European production facilities. Some tasks of the department are; handling and storage of warranty parts, analyzing field returns, identifying and coordinating technical issues together with the plants and the customer, performing reliability engineering, identifying trends in warranty data and providing financial insights for the management team.
The assignment is to make the Inalfa Warranty Analysis Process VDA compliant and applicable for multiple customers. By reviewing and comparing different customer requirements and validating physical parts using several test equipment you create output captures in an official Inalfa Engineering Standard that will be used to align warranty processes during the quotation phase for new business.
The goal is to create a field failure analysis test specification per VDA requirements and merge the several customer & component requirements into one Inalfa Engineering Standard (IES) for field failure analysis process.
You will be guided by a professional.
Your main tasks and responsibilities are:
Research which requirements the IES needs to comply too
Create an overview of warranty test requirement covering all our customer requirements
Create warranty test instruction for performing the VDA standard test
Create warranty test instruction for performing the VDA load tests (including Vibration, Temperature and Humidity)
What do we expect from you?
You are a 3rd year student or a graduation student in Automotive or relevant.;
Your internship lasts for minimum 5 months, starting in September.
You are a pro-active, enthusiastic, quality-conscious and studious student;
Strong verbal and written communication skills in English
Interest in validation of automotive parts.
What we offer you
We provide a good prepared assignment and personal support during your internship
You will receive a fee of €385,00 gross per month (40hrs). Additionally we provide a travel compensation of up to €130,00 net per month (based on commuting distance).
What can you expect from us?
Attractive working conditions and self-development opportunities.
Short procedures, fast decision making and open communication structures.
Friendly and informal atmosphere.
Innovative leader with a strong drive to win!
FOCUS - TRANSPARENCY - ONE INALFA and RESPECT are core values within our company.
Location
Venray, De Amfoor, 2
Time Type
Full time
Contact Person
Rosalie Diederen