"Enjoy a great challenge? Join the team!"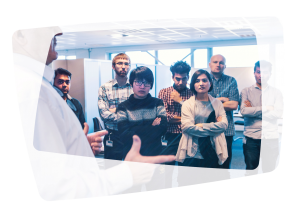 Inalfa Roof Systems designs, develops and manufactures sunroofs and open-roof systems for the automotive industry. We are a First Tier supplier for BMW Group, Daimler, Chrysler Group, Ford, General Motors, Volkswagen, Audi, Volvo, Citroën, Chery, Geely, Hyundai Kia, Land Rover, Renault, Nissan and many others. Inalfa Roof Systems Group is headquartered in Venray (Limburg, close Venlo and the German border with Koln and Dusseldorf in the area), The Netherlands, and we have a global footprint with facilities in Europe, Asia and the America's.
Global Development is responsible for the development from ideas to marketable product concepts and technologies. Innovative software has become a key element in realizing this.
As a Global Development-intern you will be supporting the software team in demonstrating the latest innovative roof system features.
Your main tasks and responsibilities are:
Measure roofsystem characteristics;
Analyse measurement results;
Visualize and present roofsystem characteristics in Mathworks Matlab;
Model / replay roof system characteristics in Matlab Simulink
Correlate measured data with model simulation data;
Extrapolate behavior with model;
What do we expect from you?
You are a 3rd Bachelor student in automotive engineering (or related);
Your internship lasts for minimum 4 months;
You are an enthusiastic, quality-conscious and studious student;
Strong verbal and written communication skills in Dutch and English.
What we offer you
We provide a good prepared assignment and personal support during your internship
You will receive a fee of €385,00 gross per month (based upon 40hrs, master/bachelor level). Additionally we provide a travel compensation of up to €130,00 net per month (based on commuting distance).
What can you expect from us?
Attractive working conditions and self-development opportunities.
Short procedures, fast decision making and open communication structures.
Friendly and informal atmosphere.
Innovative leader with a strong drive to win!
FOCUS - TRANSPARENCY - ONE INALFA and RESPECT are core values within our company.
Location
Venray, De Amfoor, 2
Time Type
Full time
Contact Person
Rosalie Diederen