"Enjoy a great challenge? Join the team!"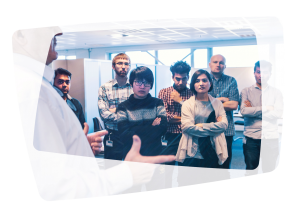 The Global Inalfa Academy is our Corporate University which provides learning offerings aligned to our business strategy and people development needs. The goal of the Global Academy is to contribute to business success by optimizing the time to competency of our employees and support them in their current jobs, maintain a continuous development and prepare them for potential future roles at Inalfa. We do this by offering a state of the art learning platform where we support together with our Subject Matter Experts our Employees:
1.By offering formal courses: e.g. leadership programs and functional trainings
2.By providing knowledge resources to support job performance,
3.As part of daily working with others, in teams and groups through sharing knowledge and experience,
4.By learning individually, through development plans and professional networks.
It will be your task to support in the daily activities of training planning for the Venray Academy and support in the development and implementation of operational instruments / methodologies / solutions that supports the Global Inalfa Academy organization.
Your main tasks and responsibilities are:
Supports the department in an administrative, organizing and supporting way, to guarantee an effective and efficient execution of the training administration.
Contribute to the development of (parts of) learning activites within the Global Inalfa Academy,
Contribute to the improvement and development of instruments/ methodologies/ solutions.
What do we expect from you?
You are a 3rd Bachelor student in HRD, L&D, Learning and Innovation or similar,
Your internship lasts for minimum 4 months,
Some basic knowledge of methods, techniques within field of L&D activities,
Pro-actively learns new theories and pracitcal insights,
Strong verbal and written communication skills in Dutch and English.
What can you expect from us?
Attractive working conditions and self-development opportunities.
Short procedures, fast decision making and open communication structures.
Friendly and informal atmosphere.
Innovative leader with a strong drive to win!
FOCUS - TRANSPARENCY - ONE INALFA and RESPECT are core values within our company.
Location
Venray, De Amfoor, 2
Time Type
Full time
Contact Person
Rosalie Diederen