"Enjoy a great challenge? Join the team!"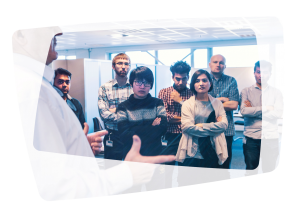 Inalfa Roof Systems designs, develops and manufactures sunroofs and open-roof systems for the automotive industry. We are a First Tier supplier for BMW Group, Daimler, Chrysler Group, Ford, General Motors, Volkswagen, Audi, Volvo, Citroën, Chery, Geely, Hyundai Kia, Land Rover, Renault, Nissan and many others. Inalfa Roof Systems Group is headquartered in Venray (Limburg, close Venlo and the German border with Koln and Dusseldorf in the area), The Netherlands, and we have a global footprint with facilities in Europe, Asia and the America's.
Inalfa is one of the 3 biggest global players in this specific automotive market.
The company exist as independent supplier for more than 70 years and is a well-known in the industry for its competences and capabilities of roof systems for passenger cars since many years. An important activity of Inalfa is also the supply of roof systems for market of commercial vehicles. Inalfa is the world's leading supplier of roof systems for heavy trucks and market leader in Europe. DAF, MAN, Mercedes, Iveco, Renault Trucks, Scania and Volvo Trucks are all belonging to our European based customers. Our sales office is located in the Head Quarters in Venray.
Inalfa Roof Systems stands for innovation, technological competence and quality. Due to a global presence Inalfa is always in close proximity to its customers' production lines.
Your main tasks and responsibilities are:
Create a top 5 of the current competitors / suppliers of roof systems in light commercial vehicles / Vans <3500 Kg.
Create a top 5 of the existing roof systems in this market segment
Support the business development team with its daily tasks; mostly contract management
What do we expect from you?
Ambitious student in Bachelor of Business Administration or Marketing Management, available for internship in the first half of 2020
Young angry man (proactive & independent) with affinity to the automotive business, commercially driven, self-steering, good communication skills.
Good skills in English and Dutch. Preferably also knowledge of German language
Familiar with the common software and communication systems
What we offer you
We provide a good prepared assignment and personal support during your internship
You will receive a fee of €385,00 gross per month (40hrs). Additionally we provide a travel compensation of up to €130,00 net per month (based on commuting distance).
On top of that you will gain insights into a dynamic fast growing, international organization in the automotive business where there's never a dull moment! We work for all the top Car Manufacturers in the world and the automotive industry demands the highest quality performance!
What can you expect from us?
Attractive working conditions and self-development opportunities.
Short procedures, fast decision making and open communication structures.
Friendly and informal atmosphere.
Innovative leader with a strong drive to win!
FOCUS - TRANSPARENCY - ONE INALFA and RESPECT are core values within our company.
Location
Venray, De Amfoor, 2
Time Type
Full time
Contact Person
Rens ten Brinke