"Enjoy a great challenge? Join the team!"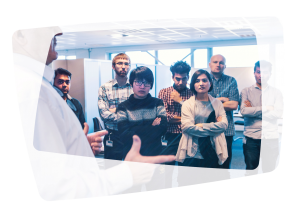 Inalfa Roof Systems designs, develops and manufactures sunroofs and open-roof systems for the automotive industry. We are a First Tier supplier for BMW Group, Daimler, Chrysler Group, Ford, General Motors, Volkswagen, Audi, Volvo, Citroën, Chery, Geely, Hyundai Kia, Land Rover, Renault, Nissan and many others. Inalfa Roof Systems Group is headquartered in Venray (Limburg, close Venlo and the German border with Koln and Dusseldorf in the area), The Netherlands, and we have a global footprint with facilities in Europe, Asia and the America's.
The IT department delivers IT technology and services to support the Inalfa business goals. With teams in China, Korea, Europe and North America, we are a true global team. We work with modern technologies, in a hybrid technology environment. The transformation towards a services organization requires support in the development of service portfolio and service catalog.
Your main tasks and responsibilities are:
Help mature the service portfolio for IT on a global scale
Support the adoption of the global service catalog
Develop detailed service metrics and reporting
Configure/maintain front end service catalog for the users (web based)
What do we expect from you?
You are a Bachelor student in Business IT or relevant;
You are interested in working on service management and keen on continuous improvement
Knowledge and control of the English language.
What we offer you
We provide a good prepared assignment and personal support during your internship
You will receive a fee of €385,00 gross per month (40hrs). Additionally we provide a travel compensation of up to €130,00 net per month (based on commuting distance).
What can you expect from us?
Attractive working conditions and self-development opportunities.
Short procedures, fast decision making and open communication structures.
Friendly and informal atmosphere.
Innovative leader with a strong drive to win!
FOCUS - TRANSPARENCY - ONE INALFA and RESPECT are core values within our company.
Location
Venray, De Amfoor, 2
Time Type
Full time
Contact Person
Reniet Groothuijse