"Enjoy a great challenge? Join the team!"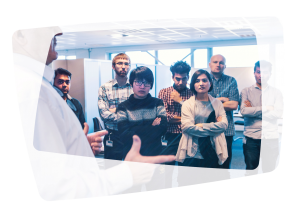 Inalfa Roof Systems designs, develops and manufactures sunroofs and open-roof systems for the automotive industry. We are a First Tier supplier for BMW Group, Daimler, Chrysler Group, Ford, General Motors, Volkswagen, Audi, Volvo, Citroën, Chery, Geely, Hyundai Kia, Land Rover, Renault, Nissan and many others. Inalfa Roof Systems Group is headquartered in Venray (Limburg, close Venlo and the German border with Koln and Dusseldorf in the area), The Netherlands, and we have a global footprint with facilities in Europe, Asia and the America's.
As an HR-intern at Inalfa Roof Systems you will be supporting the department with different HR aspects and you will gain the possibility to contribute to the development and implementation of our social policy and personnel instruments. The department consists of employees working in the following functions:
Group VP HRM Global/EU
HR Global Business partner
HR Sr. Business partner
2 HR Business partners
HR C&B and Payroll
2 HR Representatives
2 Recruiters
Your main tasks and responsibilities are:
Recruitment and selection of interns;
Sickness absence;
Human Resource Development;
Campus Recruitment; plan open days and career days at schools for advanced education and universities and participate;
Administrative tasks, archive documents, take care of e-mails and phone calls;
Draw up a social research;
What do we expect from you?
You are a 3rd Bachelor student HRM;
Your internship lasts for minimum 6 to 10 months;
You are an enthusiastic, quality-conscious and studious student;
Strong verbal and written communication skills in Dutch and English.
What we offer you
We provide a good prepared assignment and personal support during your internship
You will receive a fee of €385,00 gross per month (40hrs). Additionally we provide a travel compensation of up to €130,00 net per month (based on commuting distance).
On top of that you will gain insights into a dynamic fast growing, international organization in the automotive business where there's never a dull moment! We work for all the top Car Manufacturers in the world and the automotive industry demands the highest quality performance!
What can you expect from us?
Attractive working conditions and self-development opportunities.
Short procedures, fast decision making and open communication structures.
Friendly and informal atmosphere.
Innovative leader with a strong drive to win!
FOCUS - TRANSPARENCY - ONE INALFA and RESPECT are core values within our company.
Location
Venray, De Amfoor, 2
Time Type
Part time
Contact Person
Reniet Groothuijse